Think Yoga Think – Guneet Monga
is a Motivation Guru and multi talented personality and has been enagaged in promoting and training health care through yoga in Udaipur in Rajasthan. As the Director of Dynamic Yoga Studio (Her Flagship company), Udaipur, Dr. Guneet Monga Bhargava is managing four centers across the City.
Dr. Guneet Monga Bhargava is born and brought up in Udaipur. Dr. Guneet Monga Bhargava studied in Science Stream with Biology as a major subject. Qualified as a Professional Physiotherapist, Completed her Bachelors and Masters Degree from BN College. Dr. Guneet is an accredited yoga professional. Dr. Guneet Monga Bhargava has earned The Doctorate (PhD) in Stress Management.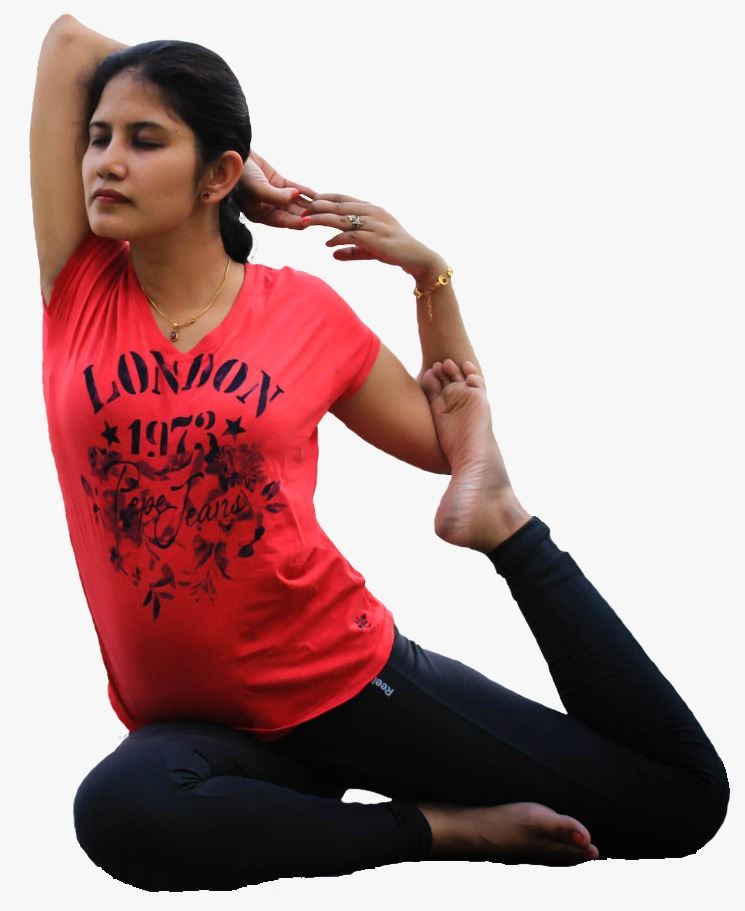 Dr. Guneet Monga Bhargava has been taking corporate training programs for leading Indian companies as Motivation Guru and Corporate Trainer. Her workshops has helped all the participants increase productivity and improved happiness quotient. Dr. Guneet has conducted numerous Meditation Workshops, Yoga Training Sessions for groups and individuals as well as Corporate Yoga Workshops all over India. Dr. Guneet Monga Bhargava teaches Alignment Based Yoga Asanas to elevate the connection of the energetic and physical bodies thereby enhancing the benefits and healing effects of the yoga asanas.
Dr. Guneet Monga Bhargava has many well known and famous clients for Yoga training. Adapting ancient yoga techniques and yoga postures to suit contemporary lifestyle requirements, Dr. Guneet founded Dynamic Yoga. This form of yoga is an experimental yet extremely powerful system of Yoga that requires no beliefs. It has already improved and changed many people's lives in powerful, subtle and unexpected ways.
Currently Dr. Guneet Monga Bhargava is serving as Director of the Yoga department of Pacific University. The yoga department has trained more than 400 students under her unparalleled leadership.
Dr. Guneet has been running her studio and You Tube Channel – Dynamic Yoga Studio offering wisdom and techniques for the union of the body and mind with the spirit for the past 10 years. Besides Yoga and health care, Dr. Guneet Monga Bhargava is very well engaged in social and non profit activities and organizations, and seamlessly working for upliftment of the underprivileged segment of society.we had our fair share of challenges and struggles. In Udaipur city people used to think Yoga as hobby rather than Yoga as a solution to their health and fitness. It took us some time to educate them to take Yoga classes as professional services. Besides that some operational challenges we faced, for example once our office was flooded during 4 moths of rains and we had to make alternate arrangements for our students to continue our classes. Also I had met an accident where my arm was broken for 6 months. But we keep our Yoga Studio running. We have never kept off for a single day for any reason.
YOU CAN CHECK MORE DETAILS ON HER WEBSITE –WWW.GUNEETMONGA.COM
OR CAN FOLLOW ON INSTAGRAM AS WELL –HTTP://INSTAGRAM.COM/DYNAMICYOGA